Australian Antennas provides Cobblebank Antenna Installation, in addition to the following services in the Melbourne suburb of Cobblebank 3338:
Our technicians service all suburbs of Melbourne, including Cobblebank. As a Western suburb of Melbourne, Cobblebank is located between Melton South, Weir Views, Melton and Grangefields.
Are you looking for an Antenna Installation, Antenna Repairs, Hanging TV or TV Reception fixes in Carrum, 3197?
Please contact Australian Antennas on 1300 361 121 and our team can help. Alternatively, please email us at sales@australianantennas.com.au and we will respond within 24 hours.
Since 1986, Australian Antennas has supplied and installed Antennas to over 300,000+ homes across Melbourne. We are trusted by Melbourne's leading Builders, Real Estates, Body Corporates and Insurance Assessors. All Antenna Installations include a market-leading 10 year warranty.
Choose Australian Antennas – your #1 choice for Antenna Installation in Cobblebank!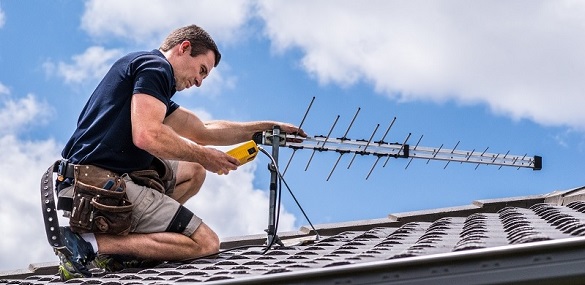 Professional Advice on Antennas, & TV Connection Solutions;
Expert Installation of Antennas for Residential & Commercial Premises;
Antennas for Single Storey&Double Storey Homes, Apartments, Units & Townhouses;
MATV Solutions, Points, Data, Electrical, Smart Homes & More;
Antennas & Home Solutions Experts