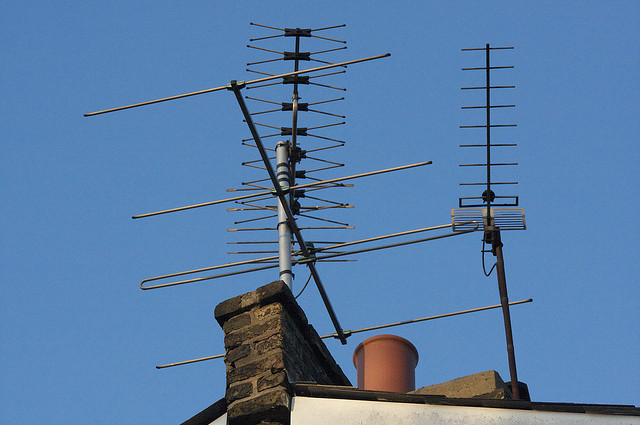 Melbourne's Leading Provider of Digital TV Antenna Solutions
Melbourne has already made a big switch to digital antenna television from analogue TV. With your TV antenna in place, you can have a better picture and sound quality while watching your favourite television program. However bad reception can interfere with your TV viewing experience. If this problem occurs at your home or business, Australian Antennas is just a phone call away. We have a team of highly skilled professionals who can provide you with a wide range of reliable solutions for your digital TV reception problems. This includes TV antenna repairs and replacements, antenna installations and antenna masthead amplifiers.
Common digital TV antenna reception issues
Digital TV antennas are required to access free to air television.. But even a high quality antenna can be rendered useless if it encounters the following problems:
Obstruction to signals.

Signal obstructions can cause poor reception of digital television services and signal transmissions. These include weather-related conditions such as storms, cloudy skies or strong winds. Physical obstructions like tall buildings, plants, trees, and the local landscape can also interfere with the signal reception. As a result, the picture on your television becomes pixelated.

Damaged TV antenna.

Your antenna may be prone to physical damage. If this happens, do not attempt to fix your TV antenna by yourself. For your safety, it is better to call the help of an experienced professional technician for TV antenna repairs.

Faulty antenna installation.

The difficulties you experience with your digital television reception may be caused by an improper TV antenna installation. Not everyone has the skills to correctly set-up a digital TV antenna.

Replacing your old TV.

Is not enough to improve your TV viewing experience. If you have noticed pixelated images or audio dropout these could be indications that your current antenna is incompatible with Digital signals.
Call Australian Antennas to discuss your reception issues.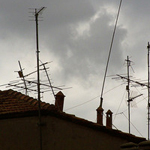 Reasons why you should choose Australian Antennas for your digital TV Antenna requirements
The different factors contributing to signal problems on your TV can now be solved with the help of our antenna technicians in Melbourne.
Antenna problems will be fixed right away.

Whether you call us on a weekday or on a weekend, we'll immediately respond to your concern and send our qualified technicians without delay. Since we always strive to meet our clients' needs, we also make sure to finish all of our antenna repairs in Melbourne within or before the expected timeframe.

Free onsite quote with no obligations.

As one of Australia's leading antenna specialists, you can call us without obligations for a FREE onsite inspection. Before we do any kind of repair or replacement work, we'll give you all the options and antenna advice you need so you can come to an informed decision.

Certified technicians with OH&S qualifications.

We only employ professional and certified technicians with OH&S qualifications for industry best practices and safety protocols.
We provide a 10-year warranty.

We're confident that our digital TV antennas are of the best quality, so we guarantee a 10-year warranty..
Contact us today by calling 1300 361 121 and speak with our antenna experts in Melbourne for your digital TV antenna solutions.